WHAT IS EVOLVE?
Evolve is an innovative hands-free solution that maximizes patient results and provides the highest quality of aesthetic treatments available. This all-in-one platform delivers multiple technologies on one system to remodel skin, target adipose tissue and tone muscles.
Evolve is the only hands-free platform that remodels skin, targets adipose tissue, and tones muscles, on one platform.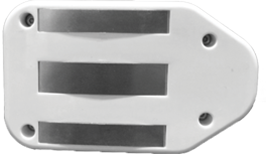 Evolve Tite harnesses the power of RF energy to remodel skin and improve its appearance.
The 8 hands-free applicators deliver uniform and volumetric heating to the skin & sub-dermal layer, to provide customized pain-free patient solutions.
Evolve Tone works by emitting electrical muscle stimulation (EMS) to simulate involuntary muscle contractions. Tone's 4 hands-free applicators target specific muscle groups to refine the appearance and strength of the muscle.