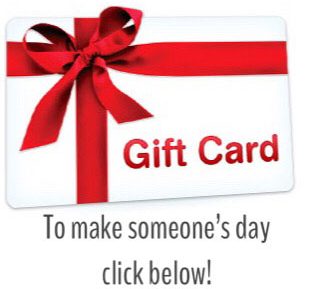 GET YOUR GIFTCARD TODAY!
There are so many reasons to visit us at Rituals! A few of the things that set us apart as a spa are as follows:

We are a family owned business. Our Medical Director, Dr. Crawford has been a doctor in High Point for 45 years. He not only knows medicine but he knows our community and the ever evolving needs of the people within it. HIs granddaughter Bailey is our Spa Manager and she has extensive training and certifications that set her apart as a Spa Manager. When you walk into Rituals you will immediately feel like family, because in fact, you are part of the Rituals Family.

We have a wide variety of services that set us apart from the average spa or medical spa. Most spas focus on relaxation. Most medical spas focus on medical services and medical grade skin care. At Rituals we have everything from a holistic approach to help you become the healthiest version of you by working with our Holistic Nutritionist and Coach Kelly through Meal Planning, Holistic Mixology, Reiki, Chakra Balancing, and Yoga Sessions.

Our Aestheticians and Massage Therapists are well trained and committed to giving you the very best experience whether you are here for relaxation or to work on a specific need for your body or skin.

We also have a full service salon with expert colorists and hair stylists that are here to give you the very best when it comes to haircare…in their very own private suites! That's right, no sitting out in the middle of a salon that's wide open for everyone that walks in to see you with your hair in foils or your hair soak and wet. You walk in looking great and leave looking even better without anyone else seeing the work going on behind the chair.

We also have a private nail suite where you can relax for a manicure, pedicure, or even a set of gel nails- again in a very private and relaxing setting! That's what sets us apart from the other nail salons out there.

At Rituals we can also take care of you with our highly trained professionals that have attended CoolSculpting University for your CoolSculpting needs to our injectors that have extensive in training for Botox and Fillers. We have Cellulite Reduction Treatments, as well as Spider Vein Treatment. Not to mention our amazing Laser Hair Removal, Skin Pen, and other skin care treatments to help you get the very best in skin care. We also have a Medical Weight Loss Center that is focused on giving you the medical attention you need if you want to kick start your weight loss under a physician's care.

We have certain services that qualify for Flex Pay and Zero Down financing options for other MediSpa Services. At Rituals we offer the very best Medical Grade Skin Care, Hair Products, Specialty Gifts, and Gift Cards if you are looking for something for yourself or for someone special to you!

At Rituals we hold fun, monthly events where we give away amazing prizes, have great specials, and serve you glass of wine for those wine lovers out there! We are also now scheduling classes that will be held to educate our clients and the public on many ways to becoming the very best version of yourself! From the inside out!!

All of this in one place! Don't miss out on anything that's going on at Rituals! Stay connected through our email list, our social media, or our website of course here at www.ritualsmedispa.com! Or call us today at 336-499-2684 to schedule your appointment!
Salon and Spa
At Rituals MediSpa we provide medical grade treatments to correct a variety of skin conditions including- lines and wrinkles, pigmentation issues, acne, redness, volume loss, jowls, broken capillaries, saggy skin, cellulite, and unwanted fat.
We also have services designed to help you relax, look your best, and feel your very best too!
Make us a part of your daily Rituals!
Check out our Menu
Client Testimonials
Don't take our word for it – here's what our clients say:
01/14/2018 Review for Julie Tuggle "Julie is the best! There seems to be some turnover at this salon. So good going to someone who is consistent, excellent always, and so personable."
Anonymous
01/09/2018 Review for Bailey Griffith "Bailey, was Great! She provided very complete and knowledgeable information about the service in which we were interested. She also addressed other concerns I had about my skin and scars and provided possible solutions for those. My confidence in her is at an all time high and I look forward to working with her."
Anonymous
01/07/2018 Review for Leigh "One of the best massages that I have ever experienced. This was my first massage with Leigh. She was awesome. Just overall great experience."
Anonymous